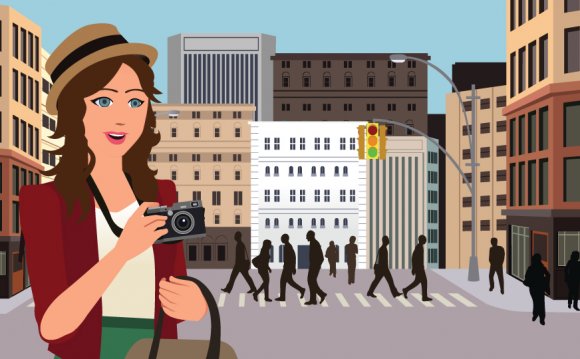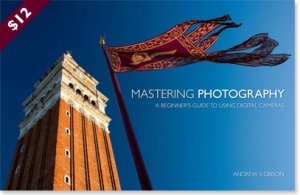 To those of you new to photography, your digital camera is bound to seem complicated. There are so many controls and buttons. How do you know which ones to use? The truth is that you don't have to know what every single function on your camera does in order to take great photos. You just need an understanding of the fundamentals, and an eye for a good photo. To help you learn I wrote Mastering Photography – the simple guide you've been looking for that teaches you how to use your digital camera.
Mastering Photography is written for you:
It explains how to use a digital camera in language a complete beginner can easily understand.
It has depth – you will come back to Mastering Photography time and again as your understanding of photography improves.
It keeps things simple and shows you only the controls on your camera that you need to use.
It is full of big, colourful and inspirational photos.
It explains why composition, an appreciation of beautiful light and post-processing are just as important to creative photographers as knowing which buttons to press and modes to use.
It has an entire section that explains the story and techniques behind the photos in the ebook.
Note: If you are a Canon EOS user then you should buy Understanding EOS instead. It covers the same material but is specifically written for your EOS camera.
What the creative triangle is, and why creative photographers know that photography is about more than selecting which buttons to press on the camera.
How to move out of your camera's fully automatic exposure modes and take control of your camera's settings.
What your camera's Mode Dial does, and why you only need to know how to use Programmed Auto (P), Aperture Priority (A) and Shutter Priority (S) modes.
The role of aperture, shutter speed and ISO in obtaining the optimum exposure.
How to use the creative aspects of aperture, shutter speed and ISO to create beautiful photos.
How to prevent camera shake.
How to use Picture Controls.
What white balance is and why it matters.
Why the Raw format is so much easier to use than the JPEG format.
What the luminance histogram and highlight alert are and how to use them to make sure your photos are well exposed.
Click the Add to Cart button to make your purchase and start reading your copy of Mastering Photography right away. Payment is by PayPal or credit card.
I'm so confident that my ebooks will help improve your photography that I give you an unconditional guarantee. If, for any reason, you're not satisfied with your purchase just let me know within six months and I'll refund the purchase price in full, no questions asked.
Buy Mastering Composition: A Photographer's Guide to Seeing, Mastering Photography and Square together for just $25.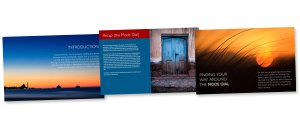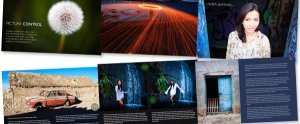 YOU MIGHT ALSO LIKE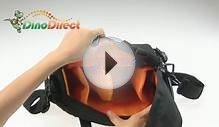 Digital Camera DSLR Photography Carry Bag for Nikon from ...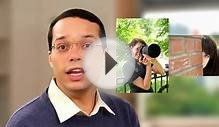 Hybrid cameras - Digital photography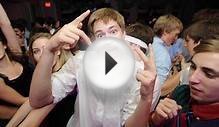 5 Flash Photography Techniques for a Digital Camera
Share this Post