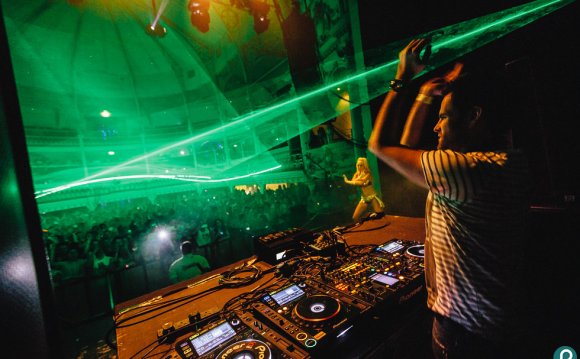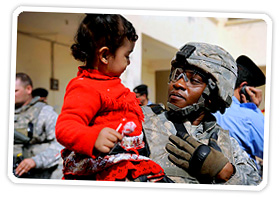 If you wanted to break into a new industry, who would you ask? Somebody who knows all about it, right?
Well, that's why we got Jason Geil ( whose photos have been published in The New York Times, The Wall Street Journal, and Rolling Stone Magazine) to give us some real-world tips about how to get started in professional photojournalism.
If you already make loads of money as a professional photographer, this article isn't for you (although we still love you).
This article is for those of you trying to hone your photography skills enough to break into the field of photojournalism. Maybe you're not planning to quit your day-job, but a little extra income from your photography each month wouldn't hurt either.
We've got nine tips to help you get your news photos out of your camera and into the public eye. Next stop: Pulitzer Prize!
Getting Your Foot in the Door
Like any other job field, establishing a career in photojournalism takes time and effort. It's a competitive business, controlled by editors who are often over-worked and involving a certain amount of subjectivity. In other words, even if you think highly of your photographs, others might not agree.
Here are some tips to help break into the field of photojournalism:
1. Get Schooled
It's not rocket science. Pursuing a career by getting a degree in that field is usually the best course of action.
However, unlike many careers, photography does not necessarily require a degree to be successful. If you don't have a degree in photojournalism, you may want to take at least a few courses at a community college to include on your resume.
Ultimately, your photos will speak for themselves, so don't count yourself out if you don't have that diploma. A strong portfolio of images will carry you a long way.
2. Focus on People
It's always wise for those trying to leap into the profession to shoot photos of people.
Photojournalism is the visual documentation of what is going on around us all. Nothing illustrates that more accurately than photographs of people doing the things people do.
Severe floods in the Midwest highlighted this last fall. Countless photos of flooding were commonplace on mainstream media wires and hundreds more were submitted to newspapers every day. What sets the good photos apart from the ever-increasing pool of common photos, are the people and actions photographed.
A photo of a person feverishly grabbing his belongings before his house floods is almost certainly going to be more gripping than one of floodwater and nothing else. At least, that's the case in the world of photojournalism.
More information is derived from photos like these. Document the people affected by the events you photograph and you will step ahead of most other amateur photographers.
3. Foot Patrol
When you're out shooting photographs, get out of your car and walk. Meet people. Talk to them. Ask questions. You may be surprised to learn how many unique story ideas you can come up with just by being curious. Having a unique story is a quick way to impress an editor, but you won't find it while driving around in your car.
4. It's OK to Be a Copycat
Keep an eye on professional photojournalists while they work. Check your ego: watch how they go about getting their photographs and you may learn a few things. Even simple things, like the notebook and pen they carry with them to write notes and names while on assignment, will give you an edge. They are professionals for a reason, so you can learn plenty from imitating them.
If you're at an event covered by professional photojournalists, follow up the next day by looking at their published work in the newspaper or website they work for. You can learn a lot by doing this on a regular basis.
5. Hey, Hemingway!
Concentrate on writing good captions. A striking difference between amateur and professional photographers is that pros have mastered the art of collecting information about their photographs. Who? What? When? Where?
If you can't get the facts straight, and write them in a clear, concise and accurate caption, you will not make it far in the business of photojournalism.
6. Create a Website
For less than you might expect, you can have your own domain name on the web. Post a few examples of your photography and a link to how to contact you.
Send that link to editors of newspapers in your area and ask them to consider you for future freelance opportunities. As a potential freelance photojournalist, you are essentially a business, and businesses need to advertise their product.
If spending the money and time to create your own site isn't possible, consider submitting your photos to a website that specifically displays the work of amateur photographers. Getting into an online format may actually give you an edge these days as a potential photojournalist. The shift to electronic display of news has been a long time coming, but there are still only a small group of people who are knowledgeable in that area.
If you show you have the ability to publish your images online in an effective way, you will have an advantage over others who do not.
7. Start a Blog
Like a diary for photographers, a blog can be a great way to chart your progress and showcase your ability to work in the ever-important online format. Many top blog hosting sites are free and easy to get started on.
Try to post a photo to your blog at least once a week to illustrate your consistent and professional efforts. After a few months, you will be able to go back to see how much you really have improved. Or, you may find an older post inspires you to continue again with a previously stalled photo project.
8. Get Your Work Seen
However you decide to go about it, the most important thing is to get eyes on your work.
It's difficult to understand why some photographers handle their work like a priceless piece of art that everyone is trying to steal. First of all, it isn't. And second, it's hard to get noticed in the field of journalism if your work is never seen. So show your work to someone in a position to publish it. Or publish it yourself. Plenty of independent blogs get noticed these days. As long as eyes are on your work, your odds of making it in the field are better.
It's easy to find the names of photo editors from local newspapers. Call or email them and say, "I shot a photo today that I thought you might be interested in seeing". If your photos are good enough, editors will notice.
9. Be Persistent
If an editor doesn't respond, that doesn't mean you didn't make an impression. I have found the single most important trait great journalists have is persistence.
Editors are busy people. If you continue to contact them (not too often of course, but at least once a month) and search for good photographs, you will eventually crack your way through the walls of a very competitive business.
Jason Geil
Jason Geil is the Photo Editor for WeSay.com, the news photography site for amateur photographers. He worked as a staff photojournalist at The Cincinnati Post. As a freelance photojournalist, his photographs have appeared in several national publications including USA Today, The New York Times, The Chicago Sun-Times, The Wall Street Journal, and Rolling Stone Magazine.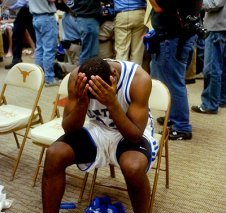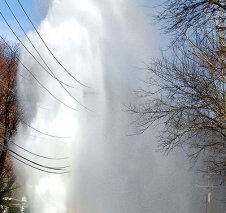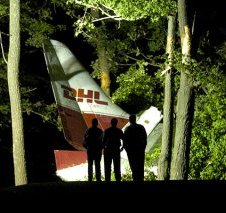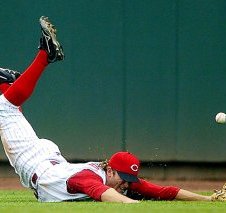 YOU MIGHT ALSO LIKE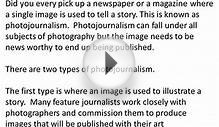 Photography_Photojournalism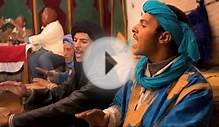 Harrisburg Photojournalism Photographer visits Morocco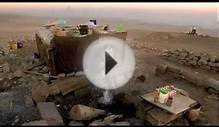 Harrisburg Photojournalism Photographer
Share this Post