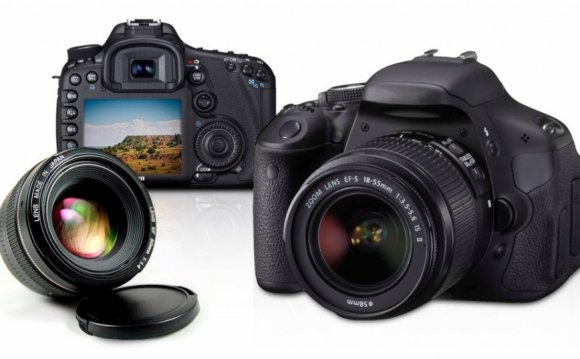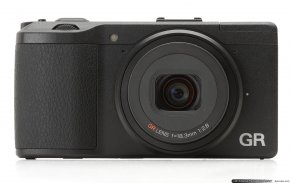 With the launch of the Nikon Coolpix A we marvelled at how, in the space of a year, the idea of a large sensor compact with a fixed, prime lens, has gone from being an obscure niche (as it was when Sigma launched the original DP1) to a burgeoning and competitive area of the market. Now, with the Ricoh GR, Pentax Ricoh has added to this trend by introducing an APS-C compact with a fixed 28mm equivalent F2.8 lens.
The Nikon is an obvious reference point for this camera, since they share the same field-of-view, the same maximum aperture and, quite plausibly, the same sensor. For that reason, this review (like our recently published review of the Coolpix A) is structured around many direct comparisons between the two models. But it's important to give credit to Ricoh as the only manufacturer to have a continued history of building compact cameras with prime lenses. The GR is not just the immediate successor to a line of enthusiast compacts with bright, fixed-focal-length lenses, it's the continuation of a range that dates back into the film era.
Ricoh GR key specifications
16.2MP APS-C CMOS sensor with no low-pass filter
18.5mm (28mm equivalent) F2.8 lens
ISO 100-25, 600
3.0" 1.2m dot LCD
Up to 4fps continuous shooting
1080p movies at 24, 25 or 30fps
12-bit Raw in DNG format
10MP 35mm equivalent crop mode
Built-in 2-stop ND filter
However, while much of the Ricoh's core specification looks similar to the Coolpix A, there is at least one significant difference - the price. Whereas Nikon decided it could ask $1, 100 for the Coolpix A, Pentax Ricoh has been much more aggressive - asking just $800 for the GR.
Interestingly for a camera with such deep Ricoh roots, the GR is the first camera to show signs of the company's purchase of Pentax. The camera gains the Pentax TAv (Time and Aperture priority) mode, allowing the photographer to specify both shutter speed and aperture, with the camera selecting the appropriate ISO. Having this option as a dedicated mode, rather than letting Auto ISO operate in Manual exposure mode as some recent cameras have, has the benefit that it's been properly thought out, so you still have access to exposure compensation. It also avoids the logical inconsistency of having the camera make decisions for you in a supposedly manual mode.
Beyond this, the GR uses an interface that's consistent with previous Ricoh models - and that's something we're happy to see. We've often referred to the Ricoh interface (as used in the GRD and GXR models) as arguably the best enthusiast-focused interface on a compact camera, so we're delighted to see it retained.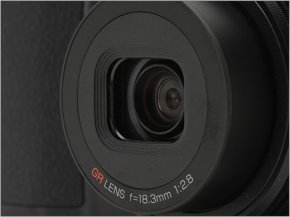 Existing Ricoh users will be pleased to hear that the GR is still capable of interval shooting and has retained the much-loved Snap Focus and Full Press Snap focus modes that push focus to a pre-determined distance to make it easy to get grab shots. The GR also perpetuates something of a history shared by Ricoh and Pentax - the ability to shoot Raw files conforming to Adobe's DNG open standard.
28mm equivalent GR lens
The Ricoh uses a 28mm equivalent F2.8 lens - an apparent step down from the F1.9 lens offered on the GRD IV but, as a result of the much larger sensor, actually effectively two stops more capable in terms of depth-of-field control and light-gathering capability.
The design features seven elements (two of which are aspheric) in five groups and there's a 9-blade diaphragm nestling inside. As with many cameras with a shutter in the lens, the maximum shutter speed is limited by the selected aperture.
| Aperture | Maximum available shutter speed |
| --- | --- |
| F2.8 - F3.2 | 1/2000th sec |
| F3.5 - F4 | 1/2500th sec |
| F4.5 - F5 | 1/3200th sec |
| F5.6 - F16 | 1/4000th sec |
The front of the GR's lens, when set to close-focus. The outer tube of the lens doesn't change length on focusing - instead the lens assembly can be seen shunting back and forth within it.

As you may be able to see from this image, the lens itself is remarkably small - the front element is only around 12mm across.
The lens itself is set within an extending tube, whose length doesn't change as you focus. Instead you can see the front element of the lens shunt back and forth within the tube. Internal-focus lenses are usually fastest to focus, since you have less mass to accelerate and decelerate each time you focus, but although the Ricoh doesn't take this approach its speed is perfectly acceptable.
Movie shooting
The Ricoh GR can capture 1080p movies at 24, 25 or 30 frames per second and save them in the MOV format with H.264 compression. It doesn't include a socket for an external mic, limiting audio quality by having to rely on built-in stereo microphones.
There's no exposure control when shooting movies (not even exposure compensation), so videographers shouldn't get too excited by the idea of the GR. You can apply many of the camera's film-related 'Effects' processing modes to the footage, but in terms of control that's about it.
YOU MIGHT ALSO LIKE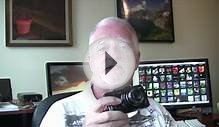 Digital Camera Review - the Fuji 550EXR compact camera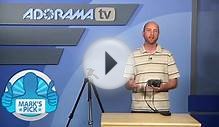 Fujifilm Finepix X10 Digital Camera: Product Reviews ...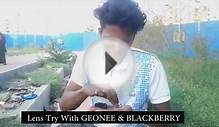 REVIEW : digital photography tips Universal 3 in 1 Camera ...
Share this Post