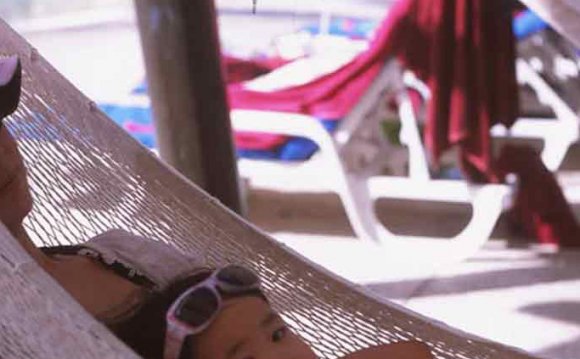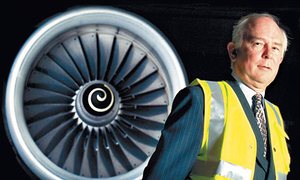 Mike Hodgkinson of BAA, photographed with a film camera. Photograph: David Sillitoe for the Guardian
I can well remember the slow but inevitable change in my photography, as the digital "revolution" gathered pace around me. At the time I was photographing portraits for the Guardian's Financial pages, and my film of choice was Agfa Ultra, a 50asa print film that made such super saturated images, it seemed more like a reversal film. It (as well as my contrived style) defined the look of these portraits, often of grey business leaders and politicians who really needed all the help they could get to appear more interesting. As I doggedly held on to my film cameras, others were migrating to digital gear, which at that time produced a staggering 5.7Mb file, usually grainy, washed out, and totally devoid of "tone". So for me, it was a no-brainer; film made the images I wanted, even if I did have to lug Elinchrom portable lighting units around!
As the digital cameras got better, and their sensors started to produce images with some life in them, I was seduced by the wonders of the DSLR. The instant feedback from the screen on the back, the "shoot – check the screen – re shoot" that has become the modus operandi of both amateur and pro photographers everywhere, eventually proved irresistible, and I was in.
Now eBay, and even local car boot sales are awash with film cameras; some were once high end, and have achieved cult status, but many others, perfectly usable, are worth next to nothing. So a photographer, motivated by nostalgia and frugality, could equip themselves cheaply with what would have cost thousands a decade or so ago.
But the question is – why would you want to?
There's an interesting perspective on the subject, from the British artist Tacita Dean, whose installation Film is part of the Tate Modern's Unilever series. She spoke with Adrian Searle, the Guardian's art critic this week.
Dean is quoted as saying that the film is both "an act of mourning and an argument for the future"; it's shot entirely on 35mm film, and edited solely by the artist herself. "This beautiful medium, which we invented 125 years ago, is about to go, " she tells Searle. "How long have we got? I hope we've got a year left. It's that critical." Processing laboratories are "in single figures in the world", she said, and as time passes, companies that manufacture film stock are fewer and farther between.
The work Film is effectively a demonstration of what is possible to achieve in a medium that links both movie and film cameras. To achieve her vision, Dean has gone back to old-fashioned techniques from the early days of cinema, and it is these analogue forms that are the basis of the craft. Dean says that she is "not a Luddite", and wants to make it clear that "I am in no way anti-digital. But I love film and I don't want to lose my ability to make it and I think I probably will." It was the creative process that marked out the differences between film and digital: "Digital relies on post-production. No longer do you rely on the moment; and you lose a certain vitality of the moment."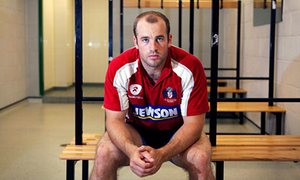 Film is Dean's examination of the physicality and heritage of the medium, and just as analogue music is more natural to ears enervated by MP3s, the film stock itself seems more organic than the rather cold digital medium we are all getting used to. And as Prince says in the catalogue – "We're analogue people, not digital."
In commercial film and TV, the use of DSLRs like the Canon EOS5D Mk2 is growing. The last episode of this season's Fox series House was shot on this very camera, as well as whole feature films, and innumerable music videos. Another hugely important factor is cost, DSLRs are very cheap compared to movie film cameras, and are subject to certain tax breaks, which certainly endears them to producers!
James Simpson-Daniel, Rugby player. Photographed using a digital camera. Photograph: David Sillitoe for the Guardian
For newspaper photographers, using digital cameras has become the most natural thing in the world, and there's a whole generation who have never used a film camera for work. Of course, it's not only the efficacy of the camera itself, but the whole workflow that goes with it; editing on a laptop, and the ability to send pictures from just about anywhere in the world. Obviously this was done in the days of film cameras, but it was never so easy, or as quick. And not forgetting that screen on the back and that "shoot – check the screen – re shoot" thing, this means (apart from the obvious "did I get the shot") that I can experiment with more risky lighting scenarios than I could with film.
Let me give you an example: I love off camera flash, and I'd say that is the one most important cornerstone of my photographic style. It used to be more difficult, without TTL (through the lens) metering, and in truth it could be hit or miss. But with the screen you can always see what worked, what didn't and how to improve it. Another obvious advantage and freedom of digital photography is the essentially no cost aspect of the medium. Once the gear is bought, there are no oncosts to shooting vast numbers of pictures. Back in the day, we measured out a shoot in rolls of 36 exposures.
During a shoot I can switch from colour to black & white, change the "ISO", alter contrast or saturation, all on the same body. I carry as little gear as possible, and using a DSLR allows me to reduce the equipment I need to the minimum.
It turned me into a relatively fast learner, made me able to take more risks in terms of the photo itself, and possibly most importantly, allows me to get on the camera, a closer approximation of what's in my mind's eye.
YOU MIGHT ALSO LIKE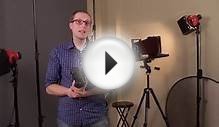 Digital vs. Film Photography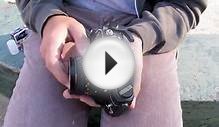 Film vs Digital Photography Product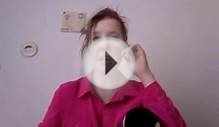 Film verse Digital Photography
Share this Post