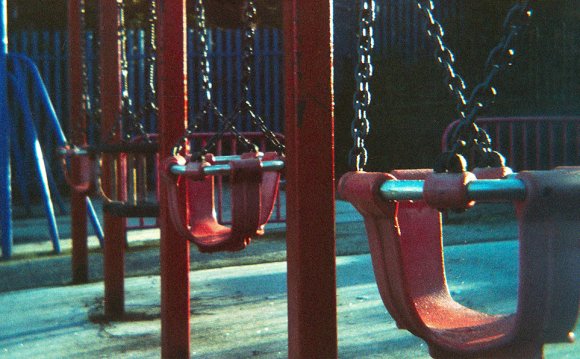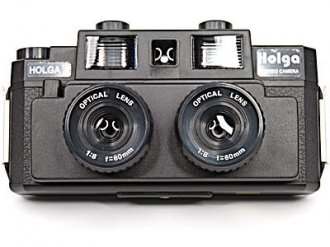 Photo Gifts and Gear for Camera and Phone
Save money by buying a Kit!
This Holga 120 3D Stereo Camera is based on the Holga 120 CFN.Think that camera and then double the fun! Like the CFN the Holga 120-3D has two Color-Splash flash units which can be used independently. Two lenses capture the same image at the same time from slightly different viewpoints. The Holga 120 3D Stereo Camera includes a special shutter release button to attach a cable release (not included). For viewing the resulting 3D images please use the 3D viewer and 3D slide mounts (available separately or grouped as with the Holga 120 3D Stereo Camera as part of a kit).
Lens Type: 2 x Plastic f/8 60mm
Focus Mode: Adjustable / Zone Focus (Portrait/Small Group/Big Group/Infinity)
Flash: 2 x Built-In Color Splash
Native Film Format: 120 Medium Format
Aperture Settings: f/11 (Sunny) or f/8 (Cloudy)
Viewfinder: Eye Level Direct
Tripod Mount: Yes
Bulb (Long) Exposure: Yes
Power: 4 x AA Batteries required
Dimensions: 208x103x76mm
Weight: 360g
Accessories Included: 1 Take Up Spool, Film Frame Mask (6x6cm) and 1 Strap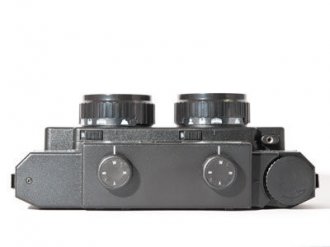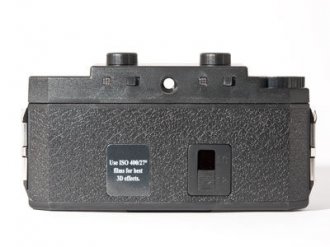 YOU MIGHT ALSO LIKE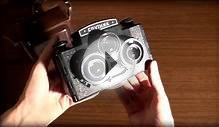 Sputnik - Stereo medium format camera.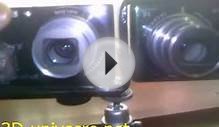 DIY 3D stereoscopic camera from two SONY dsc-w370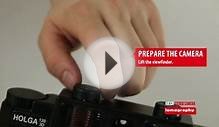 Holga 120 3D
Share this Post