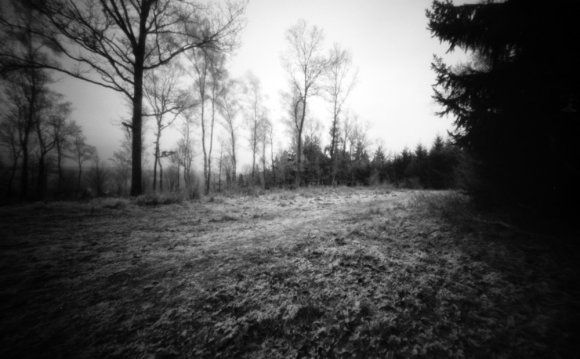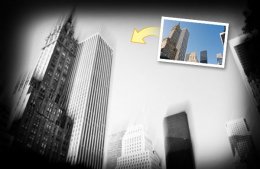 A pinhole camera is a low-tech handmade device made out of a box with a pinhole punched in one side. It works on the same principle as a 35-mm camera, even using the same film, but the operation of the camera is much more primitive. The pinhole lets in very little light, so it must be used in full sun. Even then, it can take up to 30 seconds to expose the film. So, it must be set on a flat stable surface to take a photo. This is usually on the ground, on a park bench, or on something else flat, level and stable.
Pinhole cameras are fun and easy to make, but to develop and print the photographs you need darkroom equipment and noxious chemicals. You might not be ready to invest the time, money, and patience needed for real pinhole photography. So, BeFunky gives you tools to add that low-tech pinhole camera effect to photographs you've taken with your high-tech digital devices.
Choosing the right photo
First off, go out and take a photo from the perspective of a pinhole camera—outdoors, in full sun. Set the lens to wide-angle and place the camera on the ground. Keep it level for landscapes and street scenes, or try angling it upwards to capture your friends from a low angle. If you want to be in the photo, too, use your camera's 10-second delay, jump into place and strike a pose. If you're too close to be in focus, that's cool! This will actually enhance the pin-hole camera effect.
Using the Pinhole Camera Effect
Go to the create page and upload your photo to get started. When your image appears on screen, you may want to use the cropping tool to zoom in tighter. But, don't crop too tight. The pinhole camera effect will blur and darken the edges of your photo, so allow for some image loss on the edges.
Next, click Pinhole in the left margin. The menu expands, displaying five pinhole camera effects.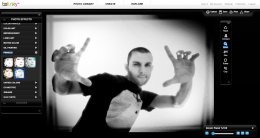 Select one to start the modifications to your photo. The BeFunky progress bar appears while your image is modified with the chosen pinhole camera effect. It won't take long. Soon your modified image will appear on screen.
But don't stop there. Have fun playing with all the settings! Click Settings in the tools menu to open the Settings pop-up. Each pinhole effect has two settings that you can change with a slider control.
With pinhole options 1 and 4, you can intensify or reduce the effect of linear motion blur with the Motion Length and Motion Angle controls.
With pinhole options 2 and 3, you can intensify or reduce the fisheye lens and rotation blur with the Fisheye Amount and Motion Amount controls.
With pinhole option 5, you can intensify or reduce the fisheye lens and brightness with the Fisheye Amount and Brightness controls.
Try them all and mix them up to discover the best settings for your image. You can't break anything. If you like the original settings best, you can always click Reset.
When you are happy with the results, use the buttons at the top right menu to save, share or print your your new creation.
YOU MIGHT ALSO LIKE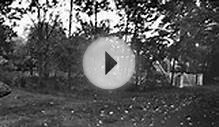 A beautiful pinhole camera takes wonderful photos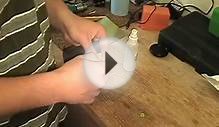 How to Pinhole Camera Photography (intro) 001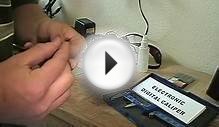 How to Pinhole Camera Photography (Lesson 2, 1of 2) 002
Share this Post